The Message to Art Lovers
Art is such a vast and complex concept, with so much depth hidden behind such a simple word. Why are we so enamored with it, and why is it so important in our lives? Art has the power to educate us about nearly anything and everything, expanding our horizons and our understanding of the world. It can create awareness and reveal details in a way that we can easily absorb, blurring the lines between reality and the art itself. In a world full of inconsistencies and disagreements, art serves as a unifying link and an equalizer for society.
I love art. In fact, I love painting so much that I could easily say, "I am in love with art." I spend every day of my life thinking about it, working to create new paintings, sharing them with other artists and art enthusiasts, and participating in the community and industry.
My true love for art began when I was a teenager, and I can even pinpoint the exact moment when my passion for it started. I was visiting the Tretyakovskaya Gallery in Moscow on a sunny day with a nice chilly breeze in the air before the autumn season.
My dad and I were walking through the gallery when I whispered to him, "Papa, I want to make paintings like this." My dad smiled, and later that year, he signed me up for an art painting school where I began to discover the beauty of art.
Learning to paint was a memorable time in my life. The smell of oil paint, watching my teachers and mentors create masterpieces, and learning from the best made me fall even more in love with painting.
With so many art styles available in the world of art, from botanicals and still-lifes to florals and landscapes, I find it difficult to choose just one favorite because I love it all.
The best feeling is watching a thought transformed from a vision into a masterpiece on a canvas, which makes me believe that art is actually magic.
For me, art is not just putting oil on canvas; it is a translation of my feelings into something unique and a part of me.
I believe that you are here because you are also an art lover, and I sincerely hope that we can share some moments together.
Lana Zueva
Your Artist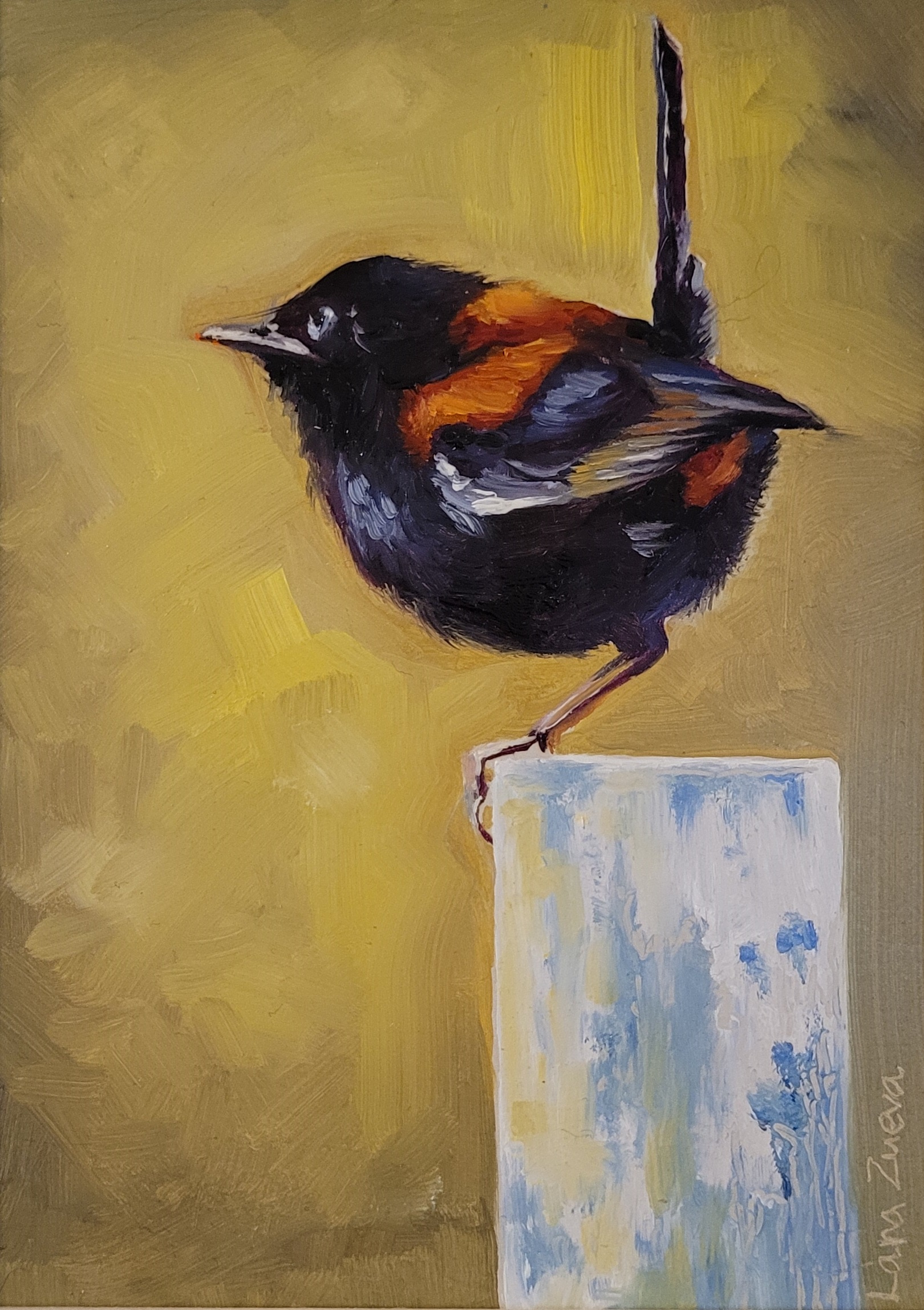 Finding My Painting Style
Finding my own painting style has been a journey inspired by famous painters like Vincent van Gogh, Claude Monet, Rembrandt, and others. Their masterpieces are an inspiration that cannot be ignored. Looking at these works of art takes you on a journey, and it inspires you to create your own.
Oil painting provides flexibility and allows for in-depth color transformation. I am able to apply paint in many different ways and adjust pigments to create unique paintings every time. The possibilities for creating one-of-a-kind masterpieces are endless with this style.